Finally after much emailing and telephone conversations, the Marine Management Organisation have granted Gun Rocks a licence to put in the trail and marker buoy.
The initial application was submitted on 14th May 2017, after which I was advised that this application could not be evaluated under the fast track scheme and that it would have to go the general route and the cost would be £450 for the licence.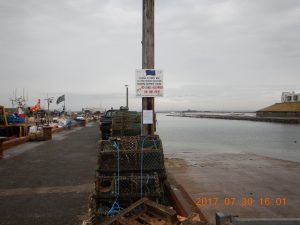 The MMO then told me that the process would take a maximum of 13 weeks, but as my application was so simple they thought that it would be much more rapid than that. Okay I thought, 13 weeks that's three months and will take me to the middle of August, at the latest. We should then be able to install the trail in time for the final few weeks of the dive season.
The licence was granted on the 14th September 2017. So took a total of 18 weeks to be processed. Unfortunately the timing has meant that we have now decided to delay putting in the trail until the end of March, start of April 2018. The intention is that by this time, the winter storms will have passed and the leaflets and trail mapping will all be printed and available.
Maybe we should organise a grand opening in 2018? 🙂  In the mean time there are still lots of activities to do in the name of Gun Rocks, one task is for me to finish building this website…..