On a recent work trip to Sri Lanka, I found some time to go and have a look at a former Portuguese fort in the district town of Batticaloa. This fort has quite a bit of history to it, but best of all are the cannon on display.
The fort was built by the Portuguese in 1628. It was then captured by the Dutch on 18 May 1638. From 1745 on wards, the fort was used by the British, before being returned to Sri Lanka when they left in 1948.
The fort has a structure of four bastions and is protected by the Batticaloa Lagoon on two sides and a canal on the other two sides. The fort is still in reasonable condition and currently houses several local administrative departments of the Sri Lanka government in new buildings, which are located within the old structure.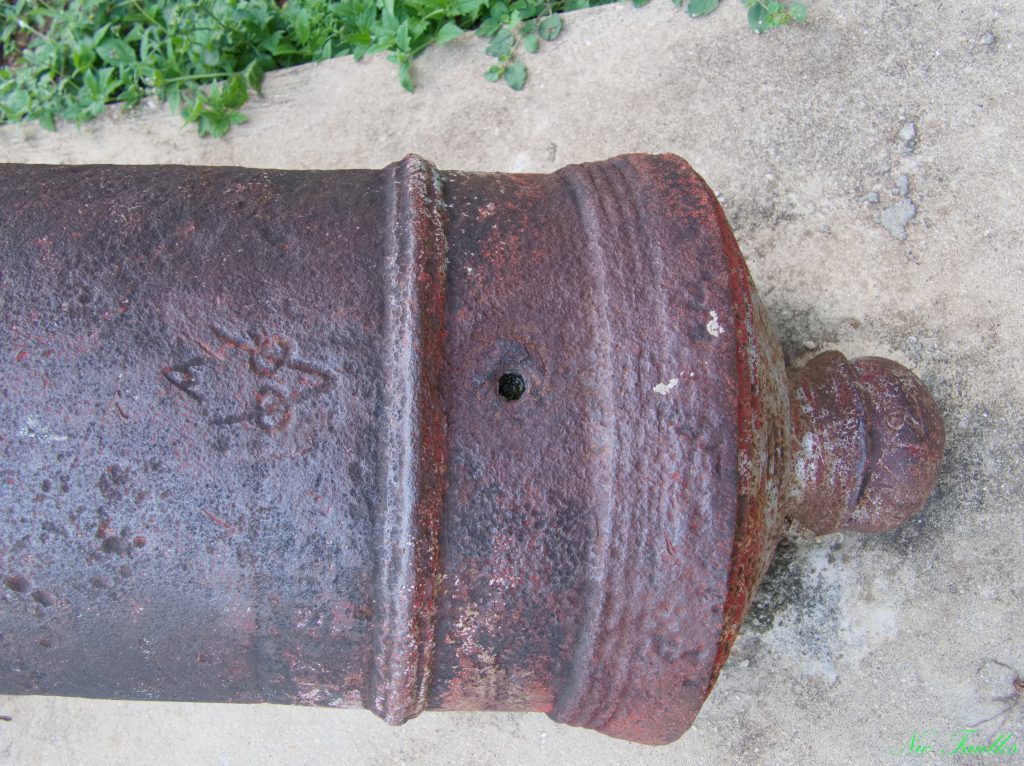 The cannon with stands at the entrance to the fort has a Dutch East India mark on it. Although not exactly like the cannon on Gun Rocks, it is very similar. The Featured photo for this blog also shows the Dutch cannon, full length. Elsewhere in the fort is a British cannon, which looks very different, See below.